My floppiest, warmest, most simple and casual hat yet, in a royal blue. I LOVE it. I added a pom pom to the back to and its perfect in my eyes. Its so cozy and the color makes any outfit just a bit more exciting. Should it go in the August collection? Let me know in the comments below.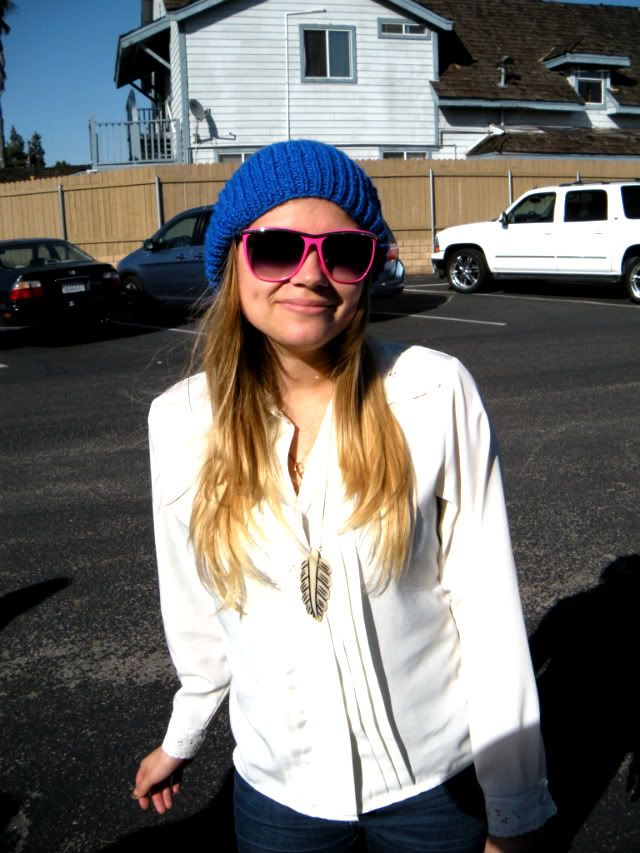 And a few more pics of the weekend... The last few are of the outfit I wore Saturday which a got a handful of compliments on. I was pretty elated. =))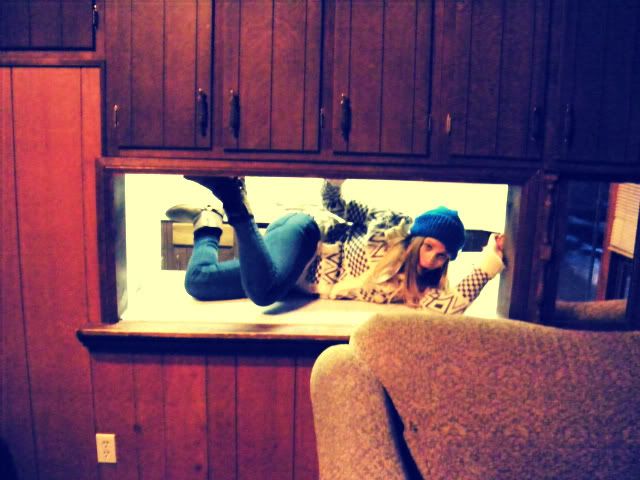 Sorry about the really blurry one, its the only one I could get of the whole outfit and to be honest I kind of love the way it looks. My outfit was a long black sleeve shirt and black tights and black boots with a coral pleated skirt. I wore my black leather jacket with it to face the cold.
There are a few more pics but I'm pretty tired because Wednesdays are super busy. I am experimenting with my very first DIY but I have to see how the pictures come out before I get too crazy... Also just got a BUNCH of yarn from a friend so I'm thinking a give-away? Let me know what you think!
<3 Cassie