I've been trying my best to gain some cooking skills to get to my goal weight and be nice and healthy along the way. Don't get me wrong, I'm still a sucker for fast food and soda but I don't crave it as much now that I'm learning how fun it is to cook!
So here is a quick recipe for a quick low calorie snack or lunch that I made up! Your ingrediants are 1 tbsp of olive oil, 10-12 green beans, a clove of garlic (garlic salt works too), and salt and pepper.
So first you pour some olive oil into a hot frying pan (medium is usually a good heat). I don't really measure the olive oil, but its pretty caloric so I try to eyeball about a tbsp.
Then you chop up your garlic and throw that into your pan. (warning, this will make your entire house smell delicious) shake the pan a bit to move the oil and garlic around.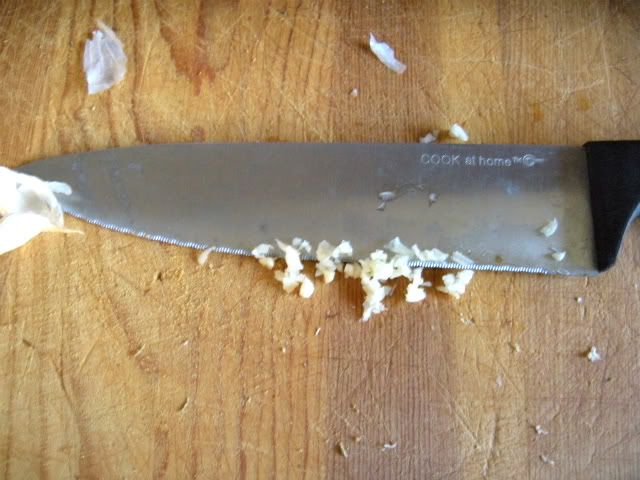 Then throw in your green beans. You probably want to just run them under water real quick for cleanliness before that.. but you just let them cook! They will start to get a little wrinkly which is when they really soak in the flavor, adding salt and a bit of pepper helps (in my opinion).
You can shake the pan or use a spatula to move them around and try to get them to cook even. The whole process takes maybe 10 minutes from prep to finish. Put on plate and eat! TADA. The finished product comes out to about 200 calories. Yum.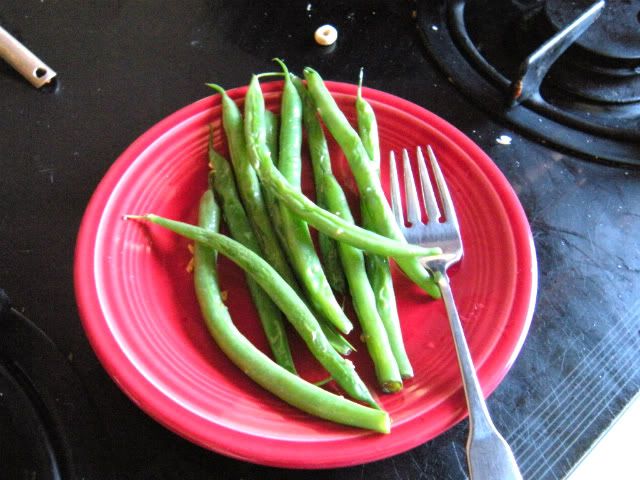 Also, My boyfriend and I totally made dinner together the other night. And it was AWESOME. We made cheesy spinach dip and that cucumber juice from my last post. SO yummy. We were so proud!
Both recipes I found on Punchfork so check it out! what have you made this week?
<3 Cass