Hello all! So as I mentioned last post I was working on some custom things for friends and family to kickstart my Lovely Eliza line, well the first project is finished! Ta Da!
I love how this came out and I think that I've got a customer for life with the friend I made it for! This is her second order from me in just a couple months <3
Also I'm working on a little butterfly sweater for a darling girl who I absolutely adore. So here are the colors I'm working with and the start of the back.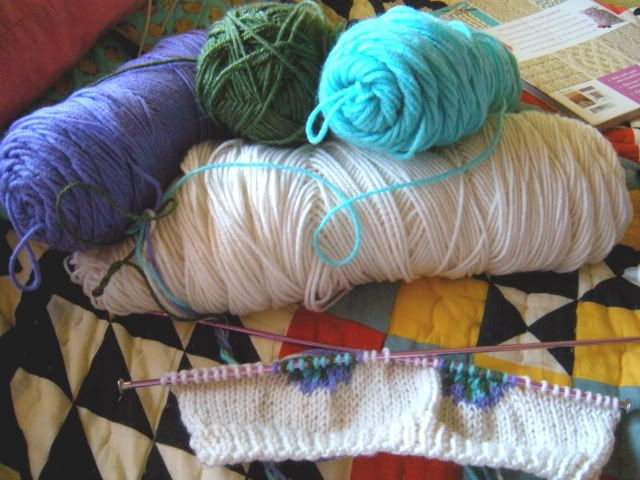 I actually restarted the pattern because it was looking a little weird and made the effort to do intarsia. Not my strongest suit but its gotta be with all the patterns I want to use for my line. =)
I started (and am more than halfway through) The Invisible Man by H.G. Wells. Also I fixed my favorite vintage purse a couple weeks ago and am loving toting it around!
Marathon training is going super great so far. Sometimes it takes a while to talk myself into going out and doing my run or walk but I'm always so glad I do it. =)
Thanks for reading!
<3 Cassie