I'm not really the kind of person who whips out their camera at any moment so I've been working really hard on trying to find good opportunities to take photos. So here are some photos from the past week.
This is what my bed looks like when its all clean! I always have my computer on, especially when I'm knitting. Right now I'm working on some custom orders for friends to help pay for the yarn I'll use for my Autumn line.
This is me in the morning the other day. I have terrible eyesight but awesome glasses. They are Marc Jacobs. Ooh la la. Anyway I took this pic because my hair looked pretty good.. it was a hot mess to try and brush out though.. beauty is pain I guess. :)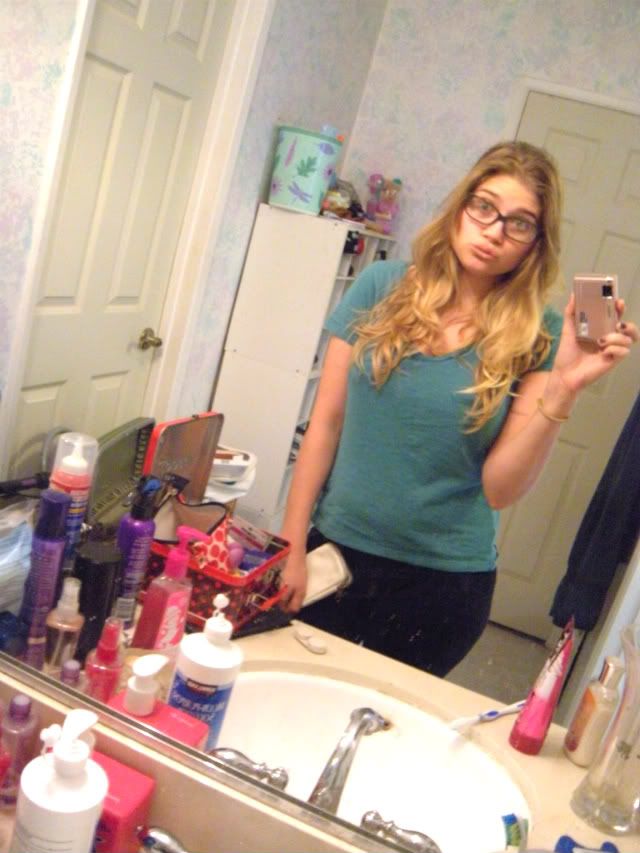 I also got invited to a little girls birthday party this week so I'm going to make her this cardigan and put these little butterfly wings on the back because her party is bug themed! <3 I'm pretty excited. I'm also excited to be using up some of the massive amounts of yarn I've collected over the years.
I finished Sense and Sensibility by Jane Austen this week and while cleaning my room found my key (left) and headband and necklace (right) sweet! <3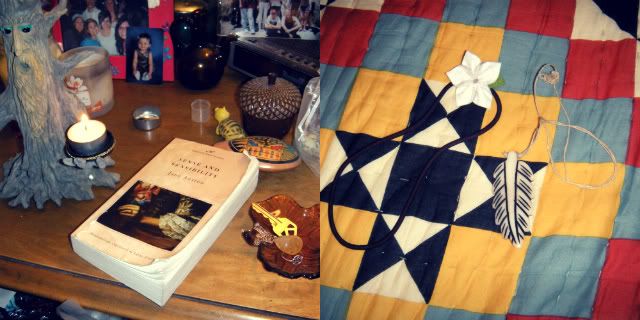 I'm still brainstorming for my line and have decided to take a little more time for development so that I'm absolutely in love with the products I put out. More posts soon. Did you find anything you'd forgotten about this week?
<3 Cassie